*This is a collaborative post, but all words are my own*

I am pretty lucky that I had my kitchen redone relatively recently, but there is only so much that can be done with such a small kitchen.
If money was no object, and my house was big enough, I would love to have a kitchen big enough to have a massive island or breakfast bar in the middle.
This got me thinking, what would my dream kitchen look like?
The Colour
Of course, it's pretty obvious that my dream kitchen would be pink! A lovely sugar pink like the colour of this blog. I would have pink walls, perhaps one that is painted with glitter as a feature wall.
I think I would either have pink cupboards, or white cupboards and pink everything else! Yes, I am a 31-year-old adult...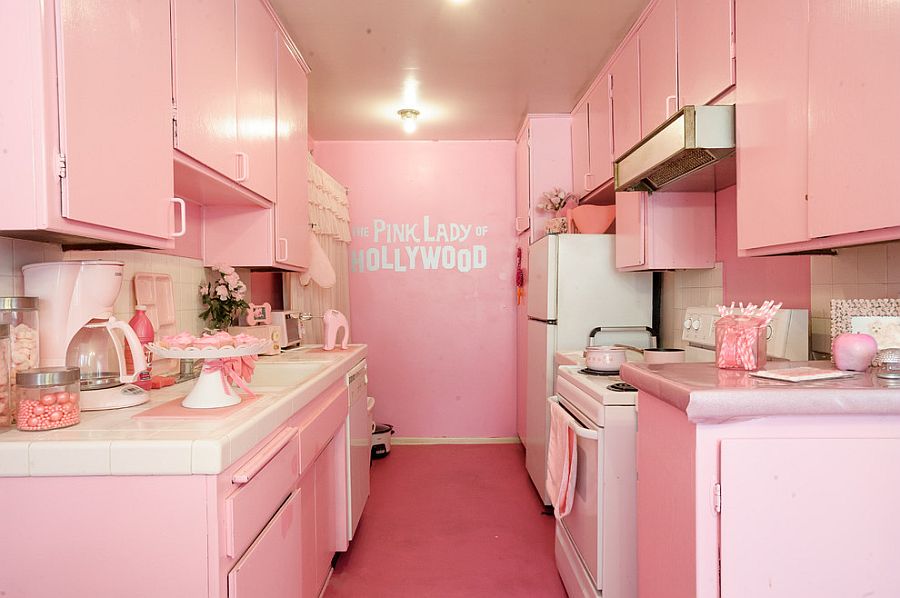 The Island
I would love to have a little area in my kitchen that we could sit down at,
prepare food
at, and use as a really cool serving area. My current kitchen is literally big enough for one person to be functioning in, so definitely not big enough for an island.
The Floor
Whether it is
Carpet
or lino, I think the floor of the kitchen, or indeed in any room of the house, is super important. My dream kitchen would have a carpeted seating area with a big table for sitting at.
Anything too hard and you can kiss goodbye to all your good plates and cups every time you might drop them...
The Fridge
I have always dreamed of having one of those huge American fridge freezers that has an ice dispenser in one side. They are super expensive, so owning one of these would show I had made it.